About Us >

Help

Click image to go to video.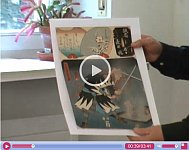 See our Video
Our Art Products
copyright protected
"When I was younger, so much younger than today,
I never needed anybody's help in any way."
(Lennon/McCartney, 1965)
About Us
About Us is our ego page - who artelino is and what we do.
Announcements
What is new on this web site?
Contact
Contact us by e-mail, phone, fax or letter.
Customers' Feedback
Feedback from our customers - our brag page.
Imprint
Our address, registration number and VAT Ident.Number.
Our Art Products
We introduce our art products and present some background information.
Payment Policy
artelino's payment policy payment policy in detail.
Security & Privacy
About the security and privacy of this web site.
Terms & Conditions
The fineprint of artelino.
The Press
What our local local press reported about artelino.