☰
artelino
Auction JAPANESE PRINTS AND CHUSHINGURA, 47 RONIN - 1438 - ending in 14 hours, 21 minutes and 14 seconds.
Auctions of Japanese and Chinese Art Prints
Japanese Prints and Chushingura, 47 Ronin - 1438 - open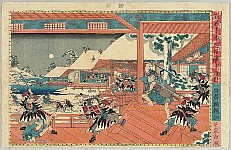 "Chushingura" has been one of the most famous stories inside and outside of Japan. The vendetta story was based on the historical Ako Incident in 1701 - 03, in which the 47 master-less samurai, "ronin", avenged the unjust death of their lord of Ako domain in the western Honshu. "Kanadehon Chushingura" was the theatrical version of it. The vendetta story was heralded as the epitome of the samurai code of honor and loyalty, and became the Japan's national legend. The numerous art works and spin-off stories have been made about the revenge and loyalty of the 47 Ronin.

Featured Artists:
Osamu Sugiyama, Tadashige Ono, Ryusei Okamoto, Toshikata Mizuno, Kunisada Utagawa, Kunikazu Utagawa, Junichi Nakahara, Tomimaro Higuchi, and others.
Design Changes to This Web Site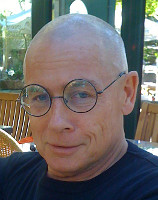 Dear friends of artelino

More and more people - and mainly young people - no longer use a desktop PC, but smartphones or tablets. In the past artelino has not necessarily followed fashion trends in web design. But now it is time for a change.

I have started a process to change the design of the artelino web site in a way that it is well useable on all devices - desktop PCs. tablets and smartphones.

This process will go over several months. At the moment maybe 10% of the project are accomplished.

I know that some of our regular and faithful clients do not like changes. I try to make it as smooth as possible. The artelino web site will become better and easier to use than ever.

Dieter