Auction Catalog:
Japanese Prints - 1002
Archive
Hisashi Yamamoto 1905 - ? - Kabuki - Naozamurai by Danjuro XII (Rest in Peace)
Enlarge Image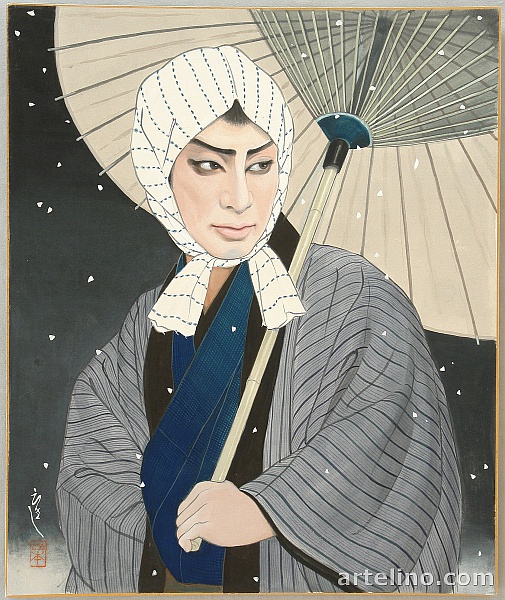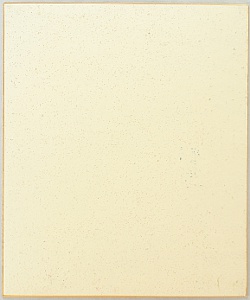 Kabuki - Naozamurai by Danjuro XII (Rest in Peace)
by Hisashi Yamamoto 1905 - ?
Item #
Bidder
Bid in USD
Winning Bid?
Date
Time
No bids placed on item # 56251.

AUCTION WATCH is not available for event MODERN AND RETRO BEAUTIES - 1100.
| | |
| --- | --- |
| Reserve | $800 = €640 |
| Buyer's Commission | 20.00% on top of the hammered price |
| VAT | For residents of the European Union 7% VAT (Value Added Tax - TVA, BTW, IVA, MWST) will be added on top of the total invoice. |
| | |
Title
Kabuki - Naozamurai by Danjuro XII (Rest in Peace)
rare. hand painted. Large size.
Artist
Hisashi Yamamoto 1905 - ?
Description
Beautiful composition in watercolor.
A Kabuki actor is in the role of Naojirô, also called Naozamurai ("Faithful Samurai"), in the play "Kumo ni Magou Ueno no Hatsuhana". It is a tragic love story of young Samurai Naojirô. He is escaping from his enemies. Here in a cold, snow falling night, he tries to see his love, a courtesan, for the last time.
Quite poignant development in the real world is that Ichikawa Danjuro XII had passed away unexpectedly on Feb.3, 2013. Countless people enjoyed his brilliant performance on the theater. He has been the head of the kabuki dynasty, the Ichikawa, and made great contribution to promoted this ancient theatrical art inside and outside of Japan.
Signature
"Hisashi".
Seal
Yamamoto.
Dated
Ca. 1975 - 80s.
Medium/Technique
Watercolor on paper.
Impression
Hand painted watercolors on a decorative cardboard with golden border.
Colors
Excellent.
Condition
Excellent - very good ... A crease on the left top corner.
Note
Although Hisashi Yamamoto was well known for his excellent imitation of kabuki actors' voices and was popular on many radio and TV shows, not much about him was known. He was associated with kabuki scene and made excellent prints and paintings.
Width Item
15.0 inches = 38.0 cm
Height Item
17.9 inches = 45.5 cm
| | | | | | | |
| --- | --- | --- | --- | --- | --- | --- |
| Class | Which Items? | Dispatch Mode | Duration | Hold Option Applicable? | per Shipment | per Item |
| M | Medium-sized prints. | Flat package by air. | 5-15 days | yes | $58 | - |
The shipment fee includes everything - transport, insurance and packaging. If you order several items, the highest shipment class is applicable.
We ship for free to United States of America if a minimum value (hammered prices without commission and without VAT) of $2,500 is met (including orders on hold).
On your request we hold your purchases from several auctions up to 6 months and ship consolidated for one shipment fee. If you want to use this service, please change your account option to Consolidated Shipping = Yes. Consolidated shipping is not applicable for paintings and Tibetan art products.