Edutainment >

Sun Xiuming - born 1987

Sun Xiuming I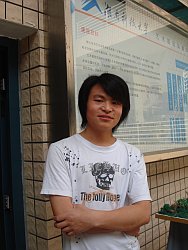 Young Chinese Printmakers
Mr. Sun Xiuming
copyright Sun Xiuming
In July 2007 we received from our Chinese agent a number of inexpensive but stunning art prints created by young talented artists who recently graduated from a Chinese art academy. One of these emerging young "baby boomer" artists is Sun Xiuming.
The images on this page are link-sensitive and take you to other articles or web sites in which you might be interested.
Education and Training of Sun Xiuming
Sun Xiuming was born in 1987 in Rizhao city of Shandong province. He graduated from Printmaking Department of Fine Art Academy, Hunan Science and Technology University in 2007.
Boat Trackers
Sun Xiuming shows a scene that can still be seen on the famous Yellow River. Because of the fast flowing currents full of twists and turns, these boat trackers are still used. With the fast replacement by modern transportation a scene like this will soon disappear.
With 20.7 inches = 52.5 cm by 27.0 inches = 68.5 cm this print is rather large. It was created in woodblock technique in an edition size of only 7 impressions.
Sun Xiuming II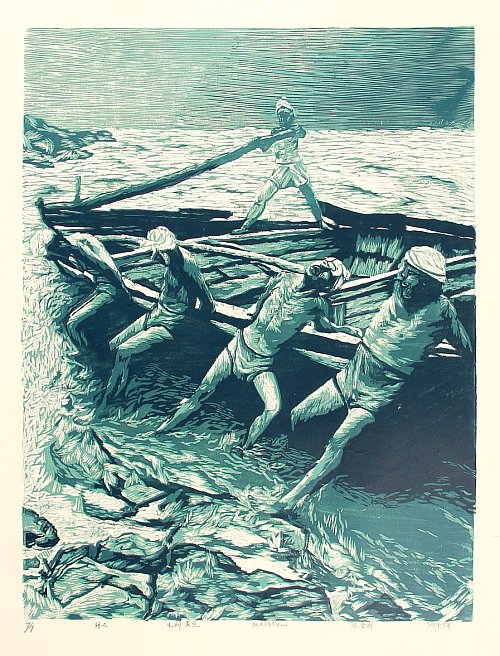 Chinese Prints - Home
Boat Trackers, 2007
copyright Sun Xiuming
Tibet Life
A Tibetan woman with her son, standing in front of a beautiful highland landscape. This print is rather large with an image size of roughly 23.6 inches = 60.0 cm by 30.1 inches = 76.5 cm. The light blue and white solor shades give this woodblock print a noble appearance. The edition size is only 7 copies.
Sun Xiuming III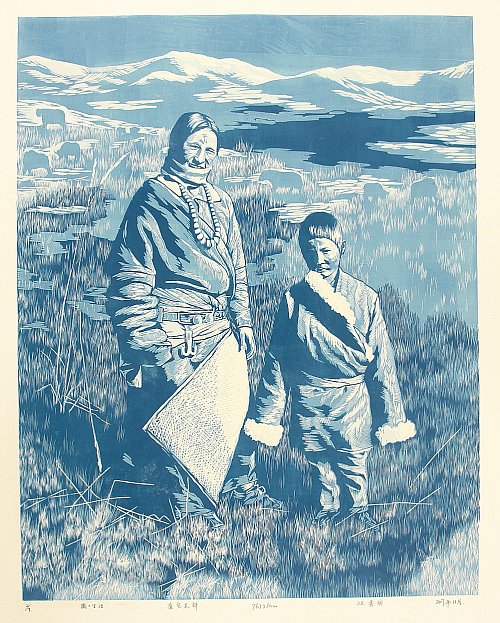 Contemporary Chinese Printmakers
Tibet Life, 2007
copyright Sun Xiuming
Author: Dieter Wanczura
(July 2007, updated August 2009)
The images on this web site are the property of the artist(s) and or the artelino GmbH and/or a third company or institution. Reproduction, public display and any commercial use of these images, in whole or in part, require the expressed written consent of the artist(s) and/or the artelino GmbH.