Edutainment >

Lak Shanhong - Resume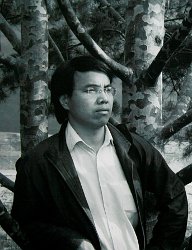 Mr. Lak Shanhong
copyright Lak Shanhong
Mr. Lak Shanhang is engaged in Buddhist art - a very special Buddhist art. He paints after murals or statues that were found in the world-famous Dunhuang caves, now a world heritage site. Being born in Dunhuang, he was engaged in the 1990s in a conservation project for the Dunhuang caves. Now he works as a professional freelance artist.
The images on this page are link-sensitive and take you to other articles or web sites in which you might be interested.
Artist Resume
Lak Shanhong was born in 1973 in Dunhuang City, Gangsu Province. He is a painter, designer and Dunhuang Art researcher. In 1994 he was employed by Dunhuang Art Academy China to engage in restoration works for Dunhuang murals.
In 1995 he began his studies at Xian Fine Art Academy. From 1998 to 2001, he engaged in promoting Dunhuang art in Dunhuang, Xian, Shengzheng and Beijing. And finally in 2001 he settled down in Beijing to become a professional artist.
Most of his paintings are drawings from the ancient color statues of the Dunhuang Mogao Cave. When you look at his paintings you will recognize that Lak Shanhong strictly simulates the effects of the ancient Mogao Cave murals.
Over the past ten years, his paintings have become popular mainly among art collectors from abroad.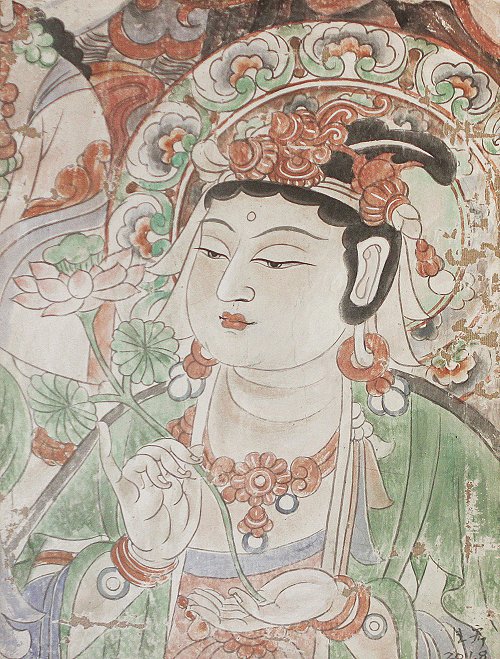 Mural No. 1
Oil Painting by Lak Shandong
copyright Lak Shanhong
Dunhuang
The following text is an excerpt from the Dunhuang Academy China website see http://www.dha.ac.cn/.
"Dunhuang, a small town in northwestern China, is an oasis amid the Gobi desert. It was a gateway to and from China on the ancient Silk Road which carried trade between China, western Asia and India from the 2nd century BC until the 14th century AD."
"Now it is famous for its art treasures that are on display for the world to enjoy and for scholars to research. The most prominent site in Dunhuang, the Mogau Grottoes, was declared a world heritage site."
"It is a Buddhist grotto temple and is also a heritage art museum replete with murals, statues and architectural monuments. Other than a unique treasure house of art, it also records a millennium of cultural interchange via the Silk Road between China, India, Persia, Greco-Roman and Central Asia, which is far more significant than silk or other exotic merchandise."

Bodhisattvy No. 2
Oil Painting by Lak Shandong
copyright Lak Shanhong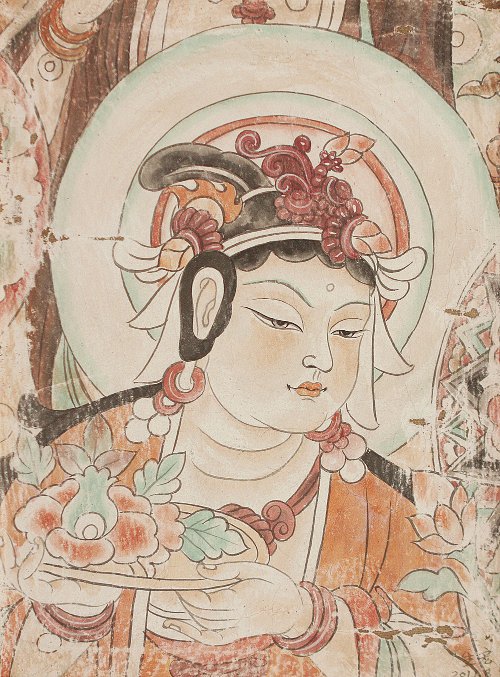 Mural No. 3
Oil Painting by Lak Shandong
copyright Lak Shanhong
Author: Dieter Wanczura January 2012
The images on this web site are the property of the artist(s) and or the artelino GmbH and/or a third company or institution. Reproduction, public display and any commercial use of these images, in whole or in part, require the expressed written consent of the artist(s) and/or the artelino GmbH.