Edutainment >

11th Art Exhibition of China

by Li Yanpeng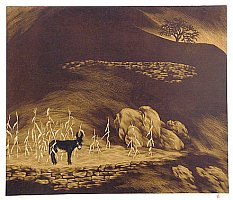 Warm Winter (7)
copyright Li Yanpeng
The 11th National Art Exhibition of China was held from September 28 until October 12 at the Art Museum of Jiangsu province, in Nanjing city. It is the most important art exhibition in China for contemporary art. This page is a short report on the print section of this huge art show.
357 Art Prints Shown
Overall 357 prints were shown in this exhibition, including 4 silver prized prints, 6 copper prized prints and 4 outstanding prized prints. We do not yet have the list of awarded art prints. The official catalog is on the way to us.
Artists Represented by artelino
by Chen Guangyong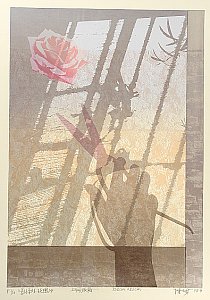 Shadow Series - Rose
copyright Chen Guangyong
A large number of print artists represented in the past with their works by artelino, were selected for this prestigious exhibition.

Author: Dieter Wanczura
.. more about Dieter Wanczura
The images on this web site are the property of the artist(s) and or the artelino GmbH and/or a third company or institution. Reproduction, public display and any commercial use of these images, in whole or in part, require the expressed written consent of the artist(s) and/or the artelino GmbH.